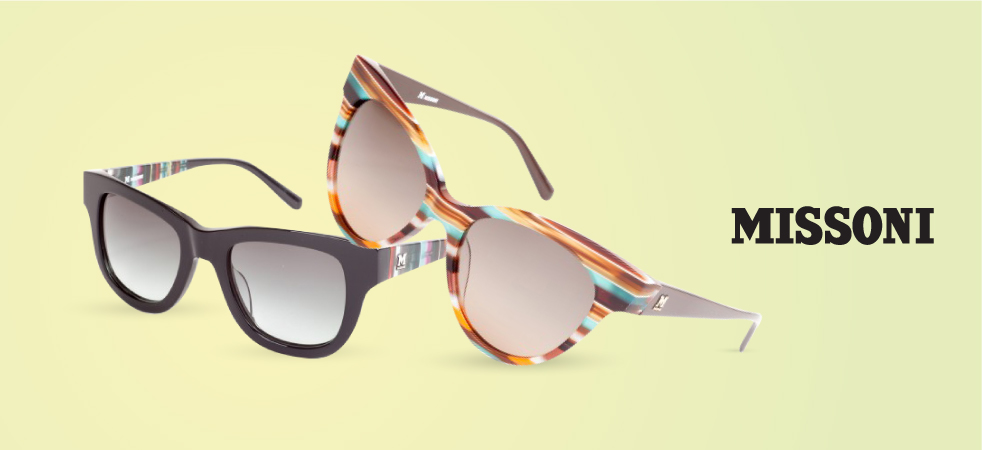 Missoni is a high-end Italian fashion house based in Varese, and known for its colorful designs. The company was founded by Ottavio and Rosita Missoni in 1953.
Missoni is a legend in fashion. The eyewear collection reveals the brand's DNA: colour palettes, shiny shades and bold geometric forms. Models are unique, for a woman who wants to be elegant with a touch of eccentricity.
Visit Nicolaides Opticians Stores to try the new collection of Sunglasses 2016.