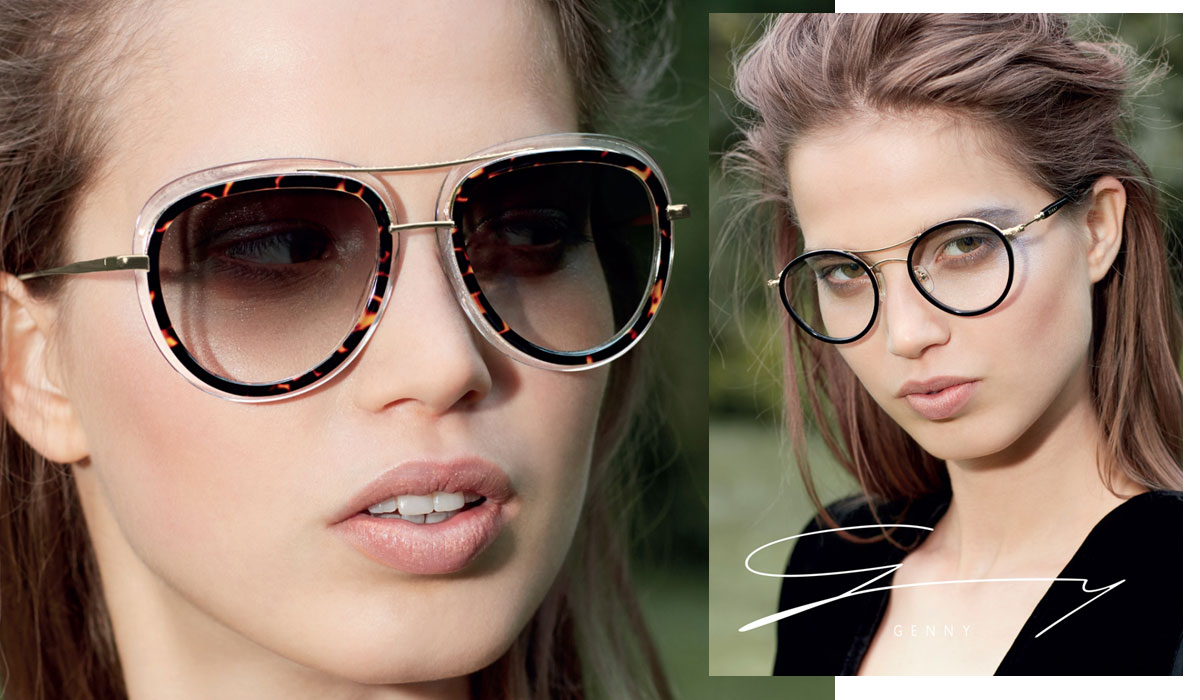 A debut that represents a further step of the creative and stylistic course reinforcing the brand identity and its heritage thanks to models with a strong stylistic content, able to convey its versatile universe.
"We decided to focus on the eyewear world with a haute de gamme project able to understand the mood of the brand and transforming it in high quality product and design" commented Sara Cavazza Facchini, Creative Director of the Maison.
In Nicolaides Opticians stores you can find the full collection at Genny brand. You can visit one of our shops in Limassol-Nicosia-Larnaca to see our collections in sunglasses and spectacles and try them out.